Have An Old Home In Upper Chichester That Needs A Little TLC? Tri-County Is On The Job!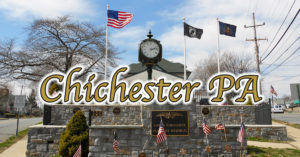 Our friendly staff here at Tri-County General Contracting are your go-to resource for home renovation and remodeling services in Upper Chichester Township, Delaware County, PA. As a family-run neighborhood general contracting service, we know what small-town Southeast PA homeowners want and need from a general contracting company – in fact, we are located right up the road from Upper Chichester in Glen Mills. Our hands-on, customer-service based business approach champions the small-town Northeast values of honesty, friendliness and craftsmanship. Tom Thornton and his team of builders will work with you to create a new vision for your Upper Chichester Renovation & Remodeling project, and Tom will personally oversee each step of the process to ensure 100% customer satisfaction. That's just how to we business here at Tri-County.
Affordable, On-Schedule Upper Chichester Renovation & Remodeling Services From A Favorite Southeast PA Contractor
Tom Thornton has built Tri-County General Contracting into a preferred neighborhood contracting service over nearly 4 decades. With ample experience in residential and light commercial construction, renovation and remodeling, Tri-County has worked hard to beautify hundreds of homes from Delaware to Chester and Montgomery Counties. Getting project quotes is easy – a quick call to Tom Thornton at 610-329-2880 will get all your home remodel questions answered, and give you a budget that can't be beat.
From kitchen revamps to bathroom upgrades, basement finishing to deck additions, Tri-County has the tools, know-how and experienced contractors to get your project done right. But you don't have to take our work for it – just check out the testimonials from satisfied customers on our website to see what doing business with Tom and Tri-County is like. As a business, we pride ourselves on having a 100% customer satisfaction rate, owing to the fact that we take care of our customers, listen to their wishes for their homes and always complete projects on time.
No Matter What Your Upper Chichester Renovation & Remodeling Project Calls For, Call Tri-County First
From Twin Oakes to Boothwyn, Ogden to north of Highway 322, Tri-County is the right contractor for your home improvement project, no matter where you live in Upper Chichester. Maybe you have a ranch house off of Chichester Avenue near Produce Junction with an outmoded kitchen, or a townhouse down the block from Maplezone Sports Village that needs an upgrade to a master bathroom? Perhaps your suburb home in Creekside Village needs an addition for a growing family, or for seniors moving back in? No matter where you are in Upper Chichester, Tri-County is always close-by – just up the road in Glen Mills.
Want To Get Your Upper Chichester Renovation & Remodeling Questions Answered Now?
Call Tom Thornton & Tri-County General Contracting Today At