As a Home Contractor and Builder, Tom Thornton (the Owner of Tri-County General Contracting) has called Garnet Valley PA his home for over 15 years.  Tom moved his family and business onto Smithbridge Road, just a mile down the street from the Garnet Valley Schools back in 1990; before the town of Garnet Valley was even officially organized (From parts of Bethel and Boothwyn).  His son Josh Thornton (owner of Gripcurrent Web Design) went to Concord Elementary, Garnet Valley Middle, and graduated in 1998 from Garnet Valley High School.  The piece of property the home remodeler purchased on Smithbridge was originally and old boy scout camp with a lake.  The lake's damn had broke many years before and the property had seen use as a small family farm and eventually as a small golf course for two decades before the Thornton's purchase. As Tom built his business he had his own home remodeling project with the small farmhouse and barn. After building and selling two custom built homes the farm house was knocked down; only a small remodeled cottage remains as an original building. Over 12 years all the land was developed including 4 new custom homes.  Tom has been a home contractor, building custom homes in Garnet Valley PA and many other Delaware county towns since the 70's.  As a home remodeler there aren't many Delaware, Chester, or Montgomery County towns left that Tri-County hasn't had a customer in.  Chances are one of your neighbors are valued customers.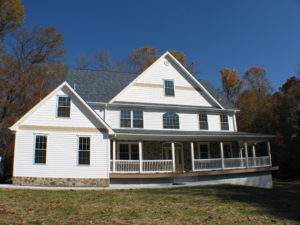 Are you looking for a Professional and Reliable Home Contractor ?
Make Tom Thornton's Tri-County General Contracting your choice for all your home remodeling projects.
Choose Tri-County General Contracting as a:
Kitchen Remodeler Garnet Valley
Kitchen Contractor Garnet Valley
Bathroom Remodeler Garnet Valley
Bathroom Remodeling Garnet Valley
Tri-County General Contracting Proudly Serves the Garnet Valley Area with Services including: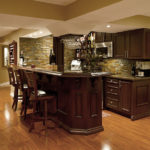 • Top Quality Cabinets
• Deluxe Tile Flooring
• Lowest Price Granite Countertops
• Custom Lighting Packages
• All Kitchen Styles
• Build Your Dream Kitchen Kitchen
• Budge Based to Super High End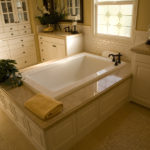 • Top Quality Fixtures
• Custom Showers
• Built in Cabinet Systems
• Creative Plumbing Layouts
• All Bathroom Styles
• Large or Small Bathrooms
• Incorporate Modern Bathroom Technology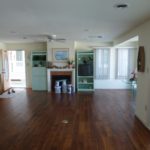 • Professional Basement Waterproofing
• Many Flooring Solutions
• Built in Cabinet Systems
• Lowest Price Bars, Bathroom, and Extra Bedroom Conversions
• Custom Lighting and Layouts
• From Wine Cellars to Man Caves