Looking for a creative and competent contractor?
Relax! You've come to the right place.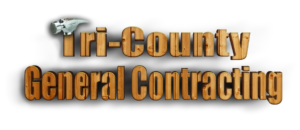 I'm Tom Thornton, I specialize in bathroom remodeling and I've been in the residential remodeling business for over 35 years. Need a bathroom costs estimator? Take a look below for some helpful information on bathroom remodeling costs.
Serving Chester County, Delaware County, and Montgomery County
Bathroom Remodel project pricing varies significantly based on size, your needs and requirements. The below stats are just averages. The only way to really get a solid idea of what your costs will be is by getting an estimate by a professional bathroom contractor.
Average Bathroom Costs of a
Small Bathroom

Remodel Project
Bathroom Costs Estimator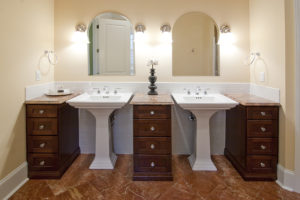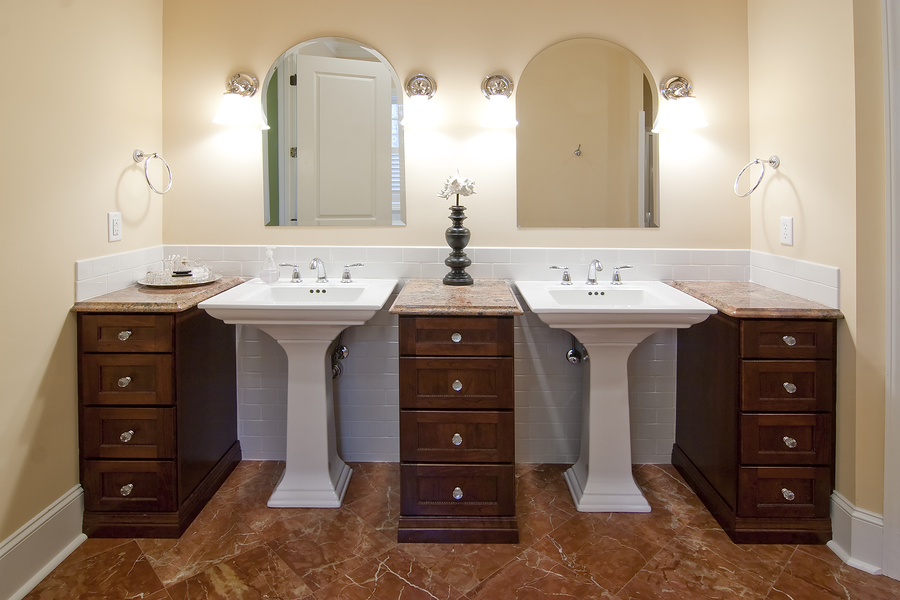 Source: National Kitchen & Bath Association
Small Bathroom Costs Avg.
Labor $,3200, Cabinetry/hardware $2,560, Fixtures $2,400, Faucets/plumbing $2,240, Countertop $1,120, Floor $1,440, Doors/windows $640, Walls/ceiling $800, Lighting/ventilation $800, Design fees $640, Other $120
Install Drainage

Based on 350 Projects
80% of People Spent:
$2,000 to $3,200

Install Shower

Based on 600 Projects
80% of People Spent:
$1,600 to $2,800

Install Bathtub

Based on 520 Projects
80% of People Spent:
$1,000 to $2,400
Get an In-Home Estimate
Fully Licensed and Insured
A family owned business for over 40 years
Over 300 bathroom projects completed
100% Customer Satisfaction Guarantee
Over 90% of my business comes from referrals of happy clients

I've been taking pride in bathroom remodeling work since 1974. Take a look at my
Services and Capabilities
Capabilities
Plumbing
Toilets
Vanities
Shower Installation
Countertop Installation
Drainage Installation
Cabinets and Closets
Appliances
Steam Showers
Waterproofing, Mold Issues
Vanities
Countertops
Design Styles
Custom
Modern
Contemporary, Cozy
Traditional
Eclectic
Transitional
Bathroom Types
Master Bathroom Suites
Small/Efficiency Bathrooms
Luxury & Spa Bathrooms
Powder Rooms
Features and Considerations
Layout and Overall Design
Lighting Fixtures
Plumbing Fixtures
Fittings and Accessories
Linen Closet
Ventilation/Exhaust Fan
Combo Shower/Tub
Heated Flooring
Temperature Control
Shower Bench
Size and Plumbing Limitations
So what are you waiting for?
Give us a call today:
Or Submit a Quick Free Estimate Request