Small-Town St. Davids PA Homeowners Find The Renovation Solutions They Need With Tri-County On The Job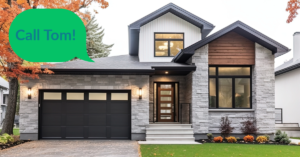 Looking to pull off the perfect home remodel in St. Davids, PA, but don't know where to find a trusted, capable general contractor to take on the project? Perhaps you've thought about going to the Big Box store guys, but really want to make sure you get face-to-face customer service from start to finish? Then you are the sort of customer Tom has been looking for. Tom Thornton here at Tri-County General Contracting LLC does business a little bit different than the big corporate guys, with a reputation for 100 percent customer satisfaction on every job he takes on, with countless satisfied clients across Southeast PA and beyond who trusted Tri-County to perfect their dream homes in small towns just like St. Davids.
But don't take our word for it — read through some of the feedback our past happy customers have left us on our Testimonials Page. These are all everyday homeowners in quiet towns like Villanova, Radnor, Wayne and Ithan who got revamped kitchens, updated bathrooms, master suite expansions, basement beautifications – even expertly crafted exterior spaces like pool houses, gazebos, decks, screened-in-porched and access bridges.
Tri-County is a family-run outfit that knowns what it takes to pull off a great remodel in our unique Northeast market — after all, our company is made up of small-town homeowners ourselves, based just 20 miles up the road in Glen Mills. For a complete listing of all the St. Davids Home Remodeler services offered by Tri-County, browse our Services Page, and don't forget to check out our Portfolio Page to see examples of our craftsmanship in action!
No Matter What Side Of Landcaster Ave. You Live On, Your Project Takes Priority With Tri-County
Maybe you own a one of a kind town-home near Eastern University that needs a kitchen ready for the 21st Century — or perhaps you've got an elaborate ranch house across the way from St. Davids Golf Club that could use a master bathroom expansion with all the modern comforts? Whether it's a basement in your family home across town from GIANT Food Stores that needs a finished second dwelling space, or a condominium next to St. Katherine Of Siena Roman Catholic Church in need of a larger space to entertain guests, Tri-County is the St. Davids home remodeler with the skills, experience and professionalism needed to get your home on its way to being its best. So don't wait; give Tom Thornton and Tri-County a call today to see what Southeast PA's truly 100-percent pro local home contracting service can do for your project!
Have Other Questions About The Pro Home Remodeling Services Offered By Tri-County In St. Davids?
Give Tom Thornton A Call Today At: 610-329-2880