We are experts in re-defining the space within your home, as a home contractor we can also build new spaces from scratch.  Are you looking to renovate an existing space into a completely new kitchen? We're the kitchen remodeler for you.  We've turned thousands of worn out, dusty old corners of the home into dramatically inviting kitchens and bathrooms. When searching for a home contractor Glen Mills Pa 19342, Tri-County General Contracting should be your first choice for all renovation.
Home Contractor Glen Mills PA – Over 35 years serving Delco
With  a track record of 100% customer satisfaction, we are locally based right here on Smithbridge Rd. Glen Mills PA 19342.  We can give you a long list of neighbors who have used our services from building full custom homes to remodeling the back deck into a modern outdoor entertainment area.  We specialize in kitchen and baths, but also can take on any project in your home and we even do light commercial construction for many customers businesses.  We are home improvement experts.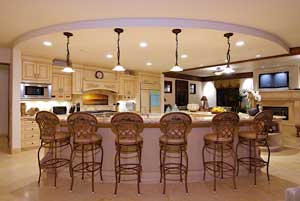 Kitchen and Bathroom Remodeler Glen Mills PA 19342.
Tri-County General Contracting is owned and operated by Tom Thornton.  Tom is personally on every job and hand picks his crew and sub-contractors for both professionalism, craftsmanship, and reliability.  We can provide you with a long list of references and would like to invite you to take a look at a job in progress or at our own Custom home in Glen Mills.
Tri-County General Contracting Proudly Serves the Garnet Valley Area with Services including: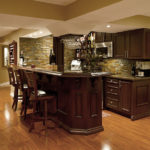 • Top Quality Cabinets
• Deluxe Tile Flooring
• Lowest Price Granite Countertops
• Custom Lighting Packages
• All Kitchen Styles
• Build Your Dream Kitchen Kitchen
• Budge Based to Super High End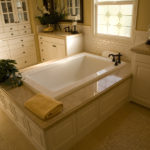 • Top Quality Fixtures
• Custom Showers
• Built in Cabinet Systems
• Creative Plumbing Layouts
• All Bathroom Styles
• Large or Small Bathrooms
• Incorporate Modern Bathroom Technology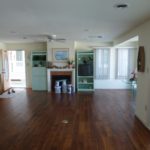 • Professional Basement Waterproofing
• Many Flooring Solutions
• Built in Cabinet Systems
• Lowest Price Bars, Bathroom, and Extra Bedroom Conversions
• Custom Lighting and Layouts
• From Wine Cellars to Man Caves
Tri-County also has many other services beyond Kitchen, Bathrooms, and Basements.  We also do home additions, full custom home builds, decks, patios, custom trim and custom exterior spaces. We do everything in residential construction, and if you have a business we do light commercial construction too.
Tri-County General Contracting is fully licensed and insured as a kitchen and bathroom remodeler as well as in many other home improvement and construction services.  We are a Better Business Bureau Accredited Business and currently hold an A+ rating.  We are members of NARI the National Association of the Remodeling Industry, the Building Trades Association and the Western Delaware County Chapter of the Business and Professional Association.
All kitchen and bathroom contracts will include clearly defined services and charges.  We always make sure that our customers budget is a priority.  We get the job done right and all remodeling jobs are expedited directly by Tom (the owner) as we only take on 1 or two jobs at a time.  This means your job is always the top priority.  We address all concerns immediately and get jobs done quickly and efficiently.