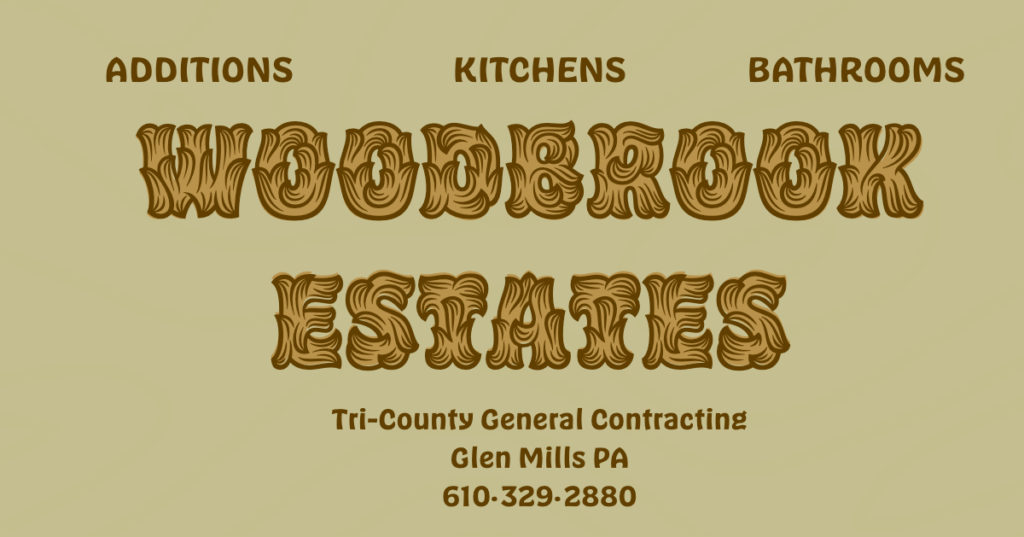 For Small-Town Woodbrook Estates Glen Mills Home Remodeler Customers, Tom Thornton & Tri-County Is Your Go-To Neighborhood General Contractor
Own a home in the Woodbrook Estates neighborhood in Concordville, PA? Considering doing a remodel? Consider hiring Tom Thornton and his family-owned Tri-County General Contracting LLC as your Woodbrook Estates Glen Mills home remodeler. Like many of our customers, we too are Concord Township PA homeowners, so we know what it takes to make the most of a home in our challenging Northeast U.S. environment. All the members of our team work directly under the owner and head carpenter  Tom Thornton. He himself draws on more than three decades of experience as a home renovation contractor.
As a small general contracting business that puts our customers first, Tri-County will take the time to listen to your wants and concerns regarding the home remodel process. We have hundreds of satisfied Southeast PA homeowners who can vouch for our work ethic, timeliness and professionalism – but don't take our word for it; check out our list of testimonials on Tri-County's website from satisfied remodel clients who found their ideal Woodbrook Estates Glen Mills home remodeler with Tom and Tri-County. Whether it's a bathroom revamp, a bedroom addition, kitchen updates, garage finishes, deck repairs, completely redone interiors or anything in between, Tri-County has the tools, training and expertise to get your home remodel off to a great start, and guarantee a handsome finished product that's everything you want and nothing you don't.
No Matter What Kind Of Woodbrook Estates, PA Home You Own, Or What Type Of Remodel Project You Envision, Tom & His Team Will Deliver
Have a home up the road from Elam United Methodist Church in Glen Mills, PA that needs a bedroom addition? Or maybe you own a house across town from the UPS Store on Highway US202 that could really use more kitchen space? Perhaps you have a place across the way from McKenzie Brewhouse that needs an updated, more easily accessible master bathroom? One quick, easy call to Tom Thornton and his team at Tri-County will get the ball rolling on whatever home remodel project your heart desires.
For a complete list of services offered by our general contractors here at Tri-County, check out our Services page, and don't forget to browse our online project portfolio to get some good ideas for your project. When you are ready to start making a remodel plan with a general contractor, give Tom and Tri-County a call to get off to a great start with all of your questions answered.
Want To Know More About Woodbrook Estates Glen Mills Home Remodeler Services Offered By Tri-County?
Give Tom And Our Friendly Team Of General Contractors A Call Today At: