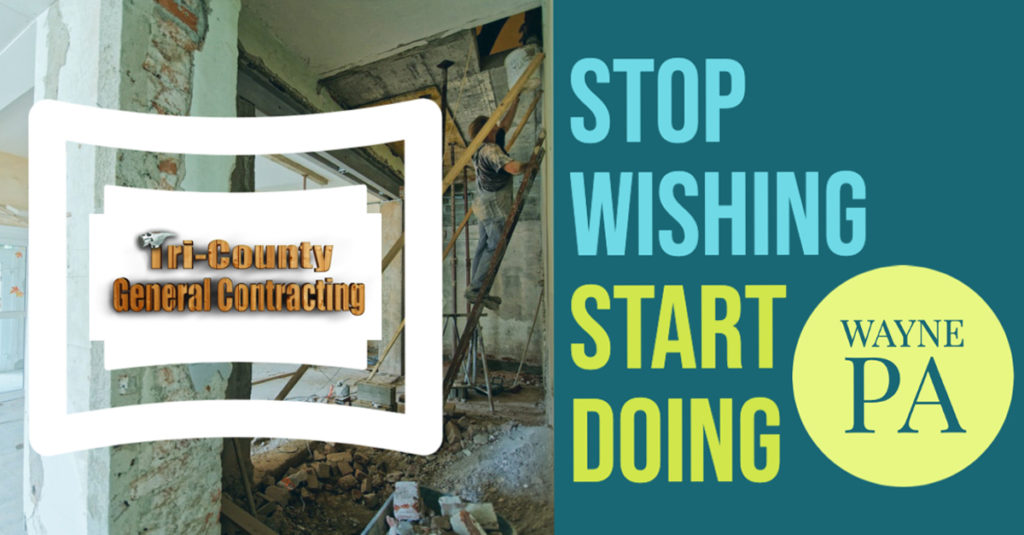 Take The Guesswork Out Of Your New Wayne PA Home Build
Finding a trustworthy local contractor in the northwest Philadelphia suburbs can be tricky, and sometimes you never really know what you're going to get. But with Tom Thornton and Tri-County General Contracting LLC, prospective new homeowners can rest assured that their project is in the hands of the best in the business. Tri-County's small-town, customer-oriented attitude toward new home contracting sets them apart from other "pro" Wayne PA home contractor and Big Box Store-type builders. Tom, a veteran of the Northeast home contracting industry for nearly 40 years, works with new home clients every step of the way, ensuring they get the ideal space built that they've always dreamed of living in.
After all, Tri-County and Wayne PA residents are practically neighbors – Tom is based just 20 miles down the road in Glen Mills, so he knows what it takes to build a home the right way in our unique small-town Southeast PA environment. Tom has been building dream homes for residents in towns like Wayne in Chester, Delaware and Montgomery Counties for a long time – it's even in the name of the company! – and our clients always tell us how nice it is to do business with a contractor who knows the area well. And Tom is open to whatever Wayne PA home contractor questions you might have about your prospective home; how can it be energy-efficient, incorporate state-of-the-art home technology or flawlessly complement your family's lifestyle? These are all questions for a competent and reputable custom home builder – a builder like Tri-County.
A New, Modern Tri-County Custom Home – Great Results & A Good Value
No matter where you live in Wayne, hiring Tri-County General Contracting is always a smart idea when searching for a top Wayne PA home contractor. Utilizing the best tools, materials, techniques and craftsmanship, Tom will build a home that exceeds expectations and makes the investment well worth it – especially considering the great value of the finished product. So whether you're thinking of siting your new family home down the block from Lancaster County Farmers' Market, or are considering an elaborate townhouse near Wayne Art Center, Tom and Tri-County are Wayne PA's go-to home contractor with an unbeatable value of service.
Thinking of building your new home near Eastern University? Or maybe across town from The Radnor Hotel or The Wayne Hotel, or down the way from Saint Katharine of Siena Roman Catholic Church in Wayne? For all of these projects, Tom Thornton can help make important planning decisions and get your new home build off on the right footing. Need extra space to host extended family, run a home-based business or just store some of the extra toys you've collected? Maybe you want top-of-the-line kitchen appliances, radiant-heated flooring or a jacuzzi in the master bedroom? With free project estimates, competitive budgets and unbeatable construction timetables, getting all of these home luxuries and so much more has never been easier when you choose Tri-County General Contracting.
Want To Know More About The Custom Home Contracting Services Offered By Tri-County In Wayne PA?
Give Local, Pro Home Builder Tom Thornton A Call Today At: