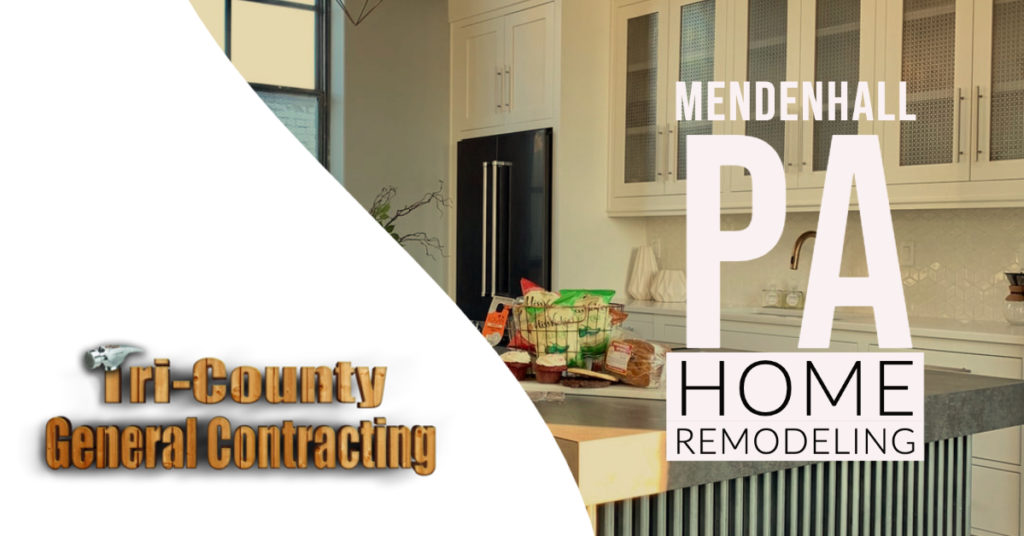 A Truly One-Of-A-Kind Home, Built By Top Mendenhall PA Home Contractor Tri-County General Contracting
So you know you want your dream home built in Mendenhall PA, but finding a reliable, trustworthy and 100% pro home contractor is proving to be a bit tricky. Thankfully, Tom Thornton and Tri-County General Contracting LLC are here to help Mendenhall homeowners needing to take their new construction projects to the next level. Here at Tri-County, we draw on nearly four decades of general contracting experience; almost 40 years of making the dreams of prospective homeowners in small Southeast PA towns like Mendenhall come true, adding incredible value to a property at unbeatable prices.
All it takes is a quick, easy phone call to Tom to get your new home project started; and with free estimates, unbeatable work timetables and a base of operations just down the road in Glen Mills, it's easy to see why Tri-County has earned the confidence of new homeowners all over Southeast PA. As a company, Tri-County has stayed small over the years, holding on to its customer-focused business model and never forgetting its small-town roots. This ensures real face-to-face interaction for our customers throughout the construction process, as well as a 100% satisfaction guarantee on every job Tom takes on. But don't just take our word for it; check out our Testimonials Page and read for yourself what satisfied past home contracting customers have said about Tom and Tri-County's craftsmanship and professionalism that went into making their dream living space. For a complete list of new home construction and remodeling services offered by Tom and Tri-County, check out our Custom Home Builder Page and Remodeling Services Page.
Based Just 10 Miles Away In Glen Mills, Tri-County Is An Experienced Home Builder For All Of Mendenhall
From Hillendale Road to Kennet Pike, Timber Ridge Lane to Orchard View Drive – no matter where you are considering building your dream home in Mendenhall PA, a quick, easy call to Tom Thornton and Tri-County is all it takes to get the ball rolling on your new home project. With more than 35 years of general contracting experience, Tom makes the home contracting experience exciting and worry-free every step of the way for Southeast PA residents in small towns like Mendenhall who are looking to finally build the home they've always wanted.
Perhaps you envision a quaint ranch house near Bethany Presbyterian Church off Highway 52, or want to get started on an elaborate town home across the way from Van Heyneker Fine Woodworking and Tavern 52 Restaurant? Maybe you have a vacant lot across town from Best Western's Inn at Mendenhall, and hope to build the perfect family home on it. No matter where you are thinking of settling in town, and no matter what your envisioned project calls for, hiring Tri-County as your go-to Mendenhall PA home contractor will guarantee a stress-free, creative and fun custom home construction experience that you simply won't find at the big box stores.
Have Questions About The Mendenhall PA Home Contractor Services Offered By Tom Thornton And Tri-County?
Get Your Questions Answered! Give Tom A Call Today At: