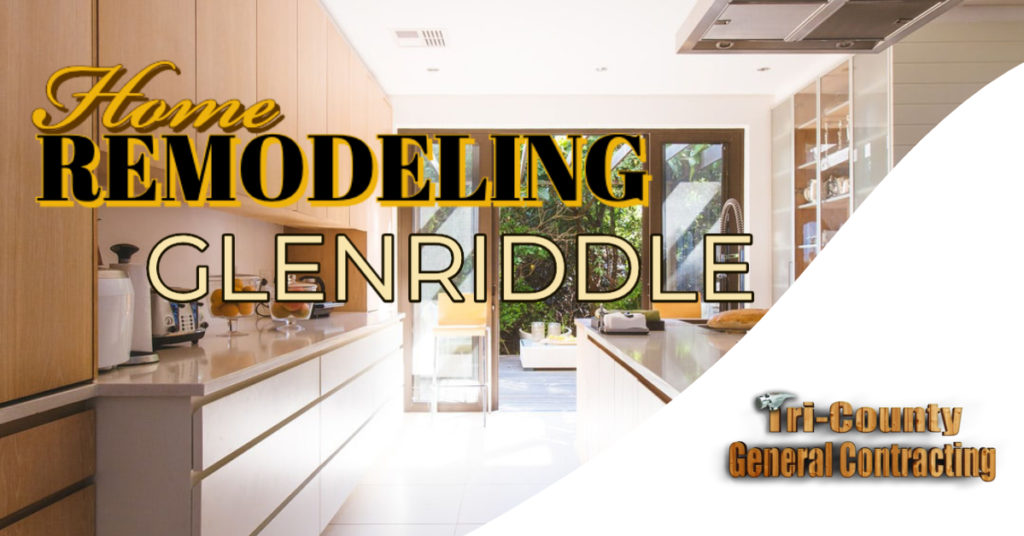 For Glen Riddle PA Homeowners, Hiring Tri-County As Your Trusted Neighborhood Remodeler Just Makes Sense
Tri-County General Contracting LLC is a family-owned general contracting company offering renovation/remodeling and new home construction services, located just a few miles down the road in Glen Mills. This makes Tom Thornton a valuable choice for Glen Riddle homeowners looking to pull off a one-of-a-kind remodel. As a small company, Tri-County has maintained a customer-oriented approach to home improvement over the nearly four decades we've been in business; Tom handles every project from square one, giving clients real face-to-face interaction and making sure all questions and concerns are addressed every step of the way. And with free project estimates and unbeatable construction timetables, it's no wonder Tri-County has become a favorite among Southeast PA homeowners looking for a friendlier, more hands-on alternative to the big box stores.
From South Pennell Road (PA-452) to Glen Riddle Road, down to Chester Creek and beyond – no matter where you live in town, or what kind of expertise your project calls for, Tri-County is the Glen Riddle PA home remodeling company to call first. But don't just take our word for it; check out our Testimonials Page and read for yourself what satisfied real-life home remodeling customers have to say about Tom and Tri-County's craftsmanship and professionalism. For a complete list of all the home remodeling jobs Tri-County can tackle, check out our Services Page for a listing of both interior and exterior services offered.
A Glen Riddle PA Home Remodeling Company That Brings Unbeatable Value & True Craftsmanship To Your Home
No matter where you live in Glen Riddle, or what kind of home you own, Tom and Tri-County General Contracting has you covered when you decide its time to get the ball rolling and hire a Glen Riddle PA home remodeling company. Maybe you have a ranch house across the way from King's Mill Banquet Hall beside Chester Creek that needs a modernized kitchen space, or a larger dining area to accommodate guests and extended family during the holidays? Perhaps its an old colonial home near Resurrection Episcopal Church, Rockdale that could really use an outdoor kitchen space and a pool cabana? Or maybe you need a basement finished on a townhouse across town from Broad Street Crossfit Gym or the Mills At Glen Riddle Office and Industrial Park?
All of these projects and so much more are no-sweat for Tri-County – Southeast PA homeowners' go-to neighborhood remodeling company. And the value added to a home at resale with a pro Tri-County remodel is undeniable, with project budget easily offset by the boosting of your property's price tag. So don't wait – if you're considering a Glen Riddle PA home remodel, call Tom Thornton and Tri-County first and see what a difference hiring your trusted neighborhood builder can make.
Have Other Questions About Home Remodeling Services Offered By Tri-County General Contracting?
Give Tom A Call Today At: