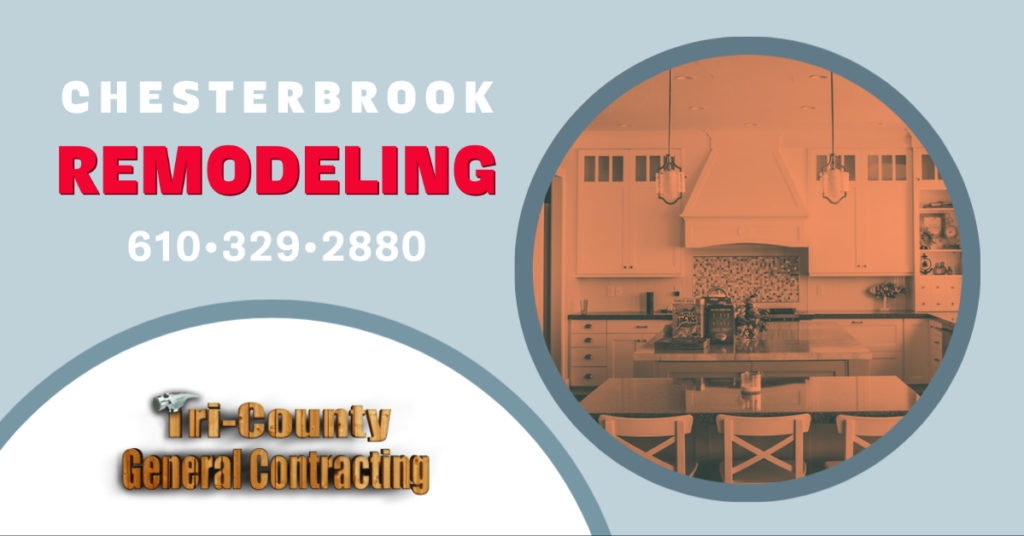 Choosing The Right Chesterbrook PA Home Remodeler Is Easy With Tri-County
Do you own a home in Chesterbrook PA home remodeling that needs some work, but can't decide on a trustworthy, competent remodeling contractor to get the job done right? With Tom Thornton and Tri-County General Contracting LLC, making the most important decision for your home's next project has never been easier! All up and down the Main Line, Tom and Tri-County have been giving small-town southeastern PA residents the remodel results they want, adding built-in value to their homes with projects like guest room add-ons, kitchen expansions and updates, bathroom revamps, basement finishes and even luxurious master bed/bath suites. With Tri-County, all of these projects bring impressive resale value to the homes of our customers in towns like Chesterbrook PA, with unbeatable budgets and fast, efficient construction timelines from a contractor based just 20 miles up the road in Glen Mills.
Tri-County has been in business for nearly 40 years, offering Chester, Montgomery and Delaware County homeowners – including those in Tredyffrin Township – a more friendly, face-to-face home remodeling experience than they'd get with the big box-store builders. As a pro Chesterbrook PA home remodeler, Tom Thornton works with clients every step of the way and addresses customer concerns and feedback in real-time, always guaranteeing perfect results and industry-leading rates of customer satisfaction. Want to read what past happy customers have said about our level of workmanship and eye for detail? Browse the Testimonials Page on our website and read for yourself what real Tri-County customers experienced when they went with their intuition and called Tom and Tri-County first.
For A Complete Guide To Chesterbrook PA Home Remodeler Services Offered By Tri-County, Check Out Our Services Page
If it involves improving a home, we do it. From kitchen/bathroom design and remodeling to home additions, window and door replacement, plumbing and electrical – even HVAC and lighting – Tom and Tri-County can tackle almost any interior remodel work your project requires. What about outside kitchens, pool houses, decks, gazebos, screened porches? We do all that, too, making us a one-stop-shop for most exterior jobs as well. No matter what your home remodel project calls for, a quick phone call to Tri-County can help you visualize all the different aspects of your remodel working together, and will always come with a free project estimate.
Own a townhouse near Black Powder Tavern on Valley Force Road that needs a modernized kitchen space? Or maybe you have an old colonial down the road from Duportail House, the famous circa-1740 farmhouse situated on the fringe of Valley Forge National Historical Park, that could really use some extra space to entertain, or for guests staying over? Tri-County can help with this and so much more. Maybe you have an idea for a quaint breakfast nook in your ranch house down the way from Valley Forge Middle School,or maybe across the street from HG Coal-Fired Pizza's Chesterbrook PA location? These are all perfect projects for the expertise, craftsmanship and value of Tom and Tri-County General Contracting.
Want To Know More About Chesterbrook PA Home Remodeler Services Offered By Tri-County?
Give Tom Thornton A Call Today At: