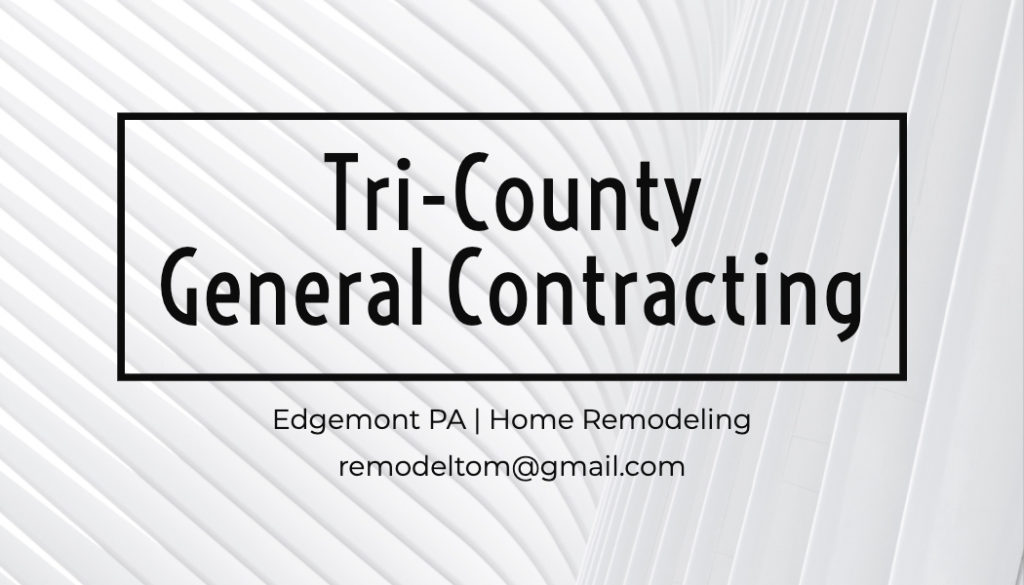 Tri-County: Your Neighborhood Edgemont PA Home Remodeling Contractor For Projects Big Or Small
Homeowners in small Southeast PA towns like Edgemont know they've found a good thing when they hire a quality contractor that will tackle any job, no matter the size. When the contractor is friendly, patient and keen on saving you time and money on remodel projects, that's even better. Tom Thornton and his team at Tri-County General Contracting are all these things and more; for over three decades our company has been getting southeastern PA residents in small towns like Edgemont PA home remodeling and new home construction services they need at prices they want.
Our unique Northeast environment poses special challenges to a home's upkeep. Our PA climate creates a need for well-insulated living space in the winter, and home designs that provide cool comfort in warmer months. Roofing, decking, basements and other home features require special skill to construct and maintain – and when it comes time for a remodel, only trusted, experienced general contractors like Tom Thornton can guarantee a successful, timely project completion. But don't take our word for it – check out our extensive collection of testimonials on our website and read for yourself what satisfied past rural PA remodel customers have said about Tri-County General Contracting's workmanship and professionalism.
From Kitchens To Bathrooms, Sunrooms To Basements, Home Additions To Garages, Tri-County Has Your Next Edgemont PA Home Remodeling Project Covered
No matter where you live in Edgemont PA, or what type of renovation services your home needs, Tom and his team at Tri-County have the tools, skills and know-how to tackle even the most complicated projects. Maybe you have an old four bedroom/two bathroom family home down the block from Delaware County Veterans Memorial that badly needs some expanded kitchen space, or maybe it's a ranch house across town from Videon Chrysler Dodge Jeep Ram that could use a completely redone master bedroom. Or perhaps you have a place near Regal Edgemont Square cinemas that needs some extra space for a growing family or senior moving back in.
We specialize in exterior work, too, including decks, outdoor kitchens, pavers, patios, pool houses, gazebos, screened in porches, roof and siding applications, and access bridges. Plumbing, window replacement, HVAC, electrical, lighting and general handyman services are also available with the same quality of service our customers have come to expect in our remodels.
No matter what your dream home renovation project calls for, Tom and Tri-County are here to work with small-town PA homeowners to get your project started off on the right foot, and to help make the end product of your remodel dreams a reality.
Want To Know More About Tri-County's Offerings Of Home Renovation Services In Edgemont PA?
Give Tom Thornton A Call Today At: