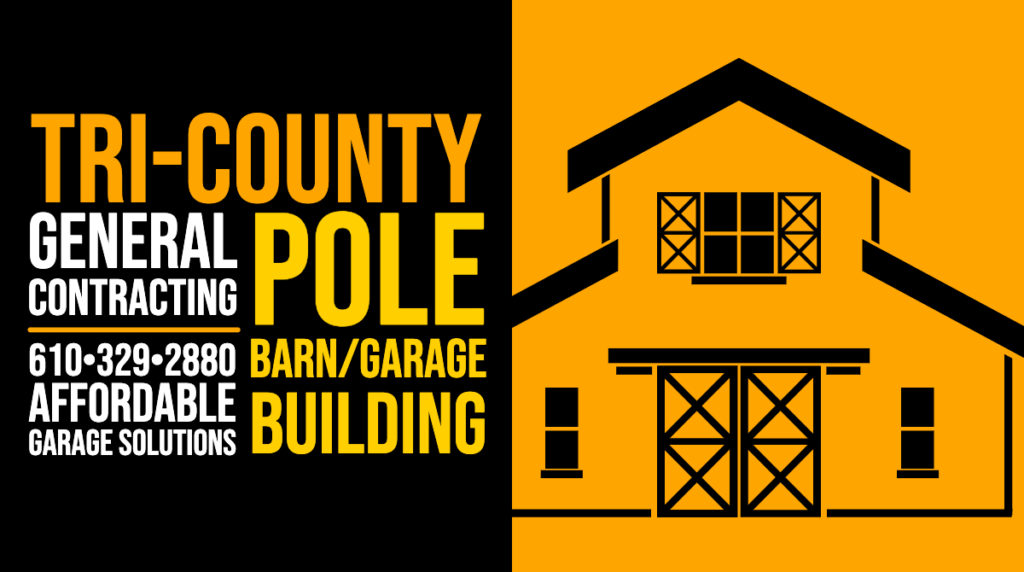 Adorn Your Property With A Touch Of Rustic Charm – Get A Pole Barn Garage, Affordable Storage Solutions by Tri-County
Ever wanted a rustic, handcrafted garage space that transported you to a different time every time you walked into it? Or maybe you need a place to store vehicles, farm equipment, tools and materials? Pole barn garage building is a simple, affordable, quick-to-construct design that has been the favorite of farmers and ranchers for decades, as they are sturdy, reliable structures combining efficiency and adaptability.
Pole buildings are designed with their posts acting as framing members buried a few feet into the ground or secured with foundation anchors. This eliminates the need for a full poured foundation, allowing builders to use deep-set poles in concrete footers instead and spend much less time setting up for framing. We can even raise pole barns on un-level ground, gravel or dirt – anywhere where traditional building foundations wouldn't be suitable.
Pole Barn Garage Building – A Piece Of History In Your Yard
The term "pole barn" comes from the 1930s when a disrupted national economy caused by the Great Depression and Dust Bowl forced farmers to take advantage of more cost-efficient materials and building techniques. The barns were economical, resourceful ways to add outbuilding capacity to farms at a time when agriculture technology was shifting to equipment-driven methods. Farmers needed more sheltered space for combines, harvesters, tractors, wagons and trailers – a need easily filled with pole barn construction.
Tri-County Came Up With This List Of Considerations When Thinking About Pole Barn Garage Building On Your Lot:
Siting Is Key: By far the most important aspect of your pole barn project is location – fairly flat, semi-level ground with adequate drainage away from the structure is ideal. Some projects may require land preparation, and getting a professional opinion about your building site is always best. The next thing to think about: how big does the pole barn need to be? Contractors build pole barns usually in increments of 10 or 12 feet, such as 20′ x 36′ or 24′ x 40′, with a variety of siding materials, from lumber to sheet metal to nothing at all. A truss roof can span a 30-foot building without internal support, creating the perfect space for easy-access storage, livestock housing or mechanical work-space.
Decide On The Best Materials: The structural frames of pole barns have historically been made from anything from tree trunks to utility poles, engineered lumber to chemically pressure-treated squared timbers. In general, posts stand 8′ to 12′ apart except where doors are situated. Sheet metal siding is very common on many pole barns, but vinyl, wood – even brick – siding are viable options, too.
Think About Utilities/Lighting/Storage: What types of work will you be doing in this new garage space? Do you need dedicated storage space for tools and equipment, machines or other hardware? What does the barn's electrical capacity need to be? Pole barns naturally pair well with skylights, as well as staggered poly-carbonate roofing panels to let more sunlight into garage work spaces.
Have Other Questions About Pole Barn Garage Building?
Give Tom A Call Today At: