Have A Specific Vision For The Custom Garage Of Your Dreams? Hire A Contractor Who Sees What You See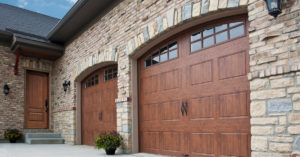 Tri-County General Contracting has made a name for ourselves in South East PA as a highly rated custom garage builder. From Delaware to Chester to Montgomery Counties, Tom Thornton and his team of builders has been serving small-town PA homeowners for decades now. We've built custom garages for all sorts of purposes, from hobby car collections to additional living space to at-home businesses. Customers come to us from all walks of life – in all different living situations – in need of specially designed custom garages, and we work with them throughout the planning process to make sure their needs for extra space are met.
Attached Vs. Detached?
Any homeowner seriously considering a custom garage construction must make an initial obvious choice: attached garage or detached garage? Each type has its own advantages and drawbacks. Attached garages are cheaper, since utility lines attach directly to the established house through the shared wall. Attached garages feel more like additional rooms in the main house, whereas detached garages can sometimes feel like their own home completely. Choosing a detached version will provide several more design choices over the alternative, including options to maximize open work space, privacy and noise reduction.
Depending on lot size and orientation, one design may make more sense than the other. On smaller lots, detached garages prevail. But they may be less convenient if their main purpose is to simply store cars. Imagine having to slog through snow in the middle of winter just to get to your car every morning. But for those wanting to use the garage as a work space for power tools, leaving plenty of distance between the garage and the main house's living quarters is a good idea.
Detached garages are better for home security, too. After all, if a burglar breaks into your detached garage, all they can harm is your stuff. But if the garage is attached to the house, then criminals are just one door away from being a threat to your family.
Standard Costs For Custom Garage Builder Services • 2-Car, 4-Car
According to data from fixr.com, an average two-car garage is 26′ x 26′ or 676 square feet, with an average construction cost of $58,432. That equates to $86 per square foot.
A four-car garage, traditionally, is cheaper per square foot, with average dimensions of 48′ x 30′ or 1440 square feet, at an average total cost of $86,400 or $60 per square foot.
An attached garage on average costs $7,500 to $27,040 to build, while a detached garage averages between $58,430 and $86,400.
Have Questions About Tri-County's Custom Garage Builder Services?
Give Tom & His Team A Call Today At