Start The New Year Off Right With Some New Ideas For Home Improvement
As a renovator, remodeler and general housing contractor with more than 35 years of experience, Tri-County General Contracting offers this invitation to everyone we work with at the beginning of each new year: If you want to see some of the newest selection of home decor and home improvement ideas in the entire state of Pennsylvania, then plan a trip with your family to the 2017 Philadelphia Home Show.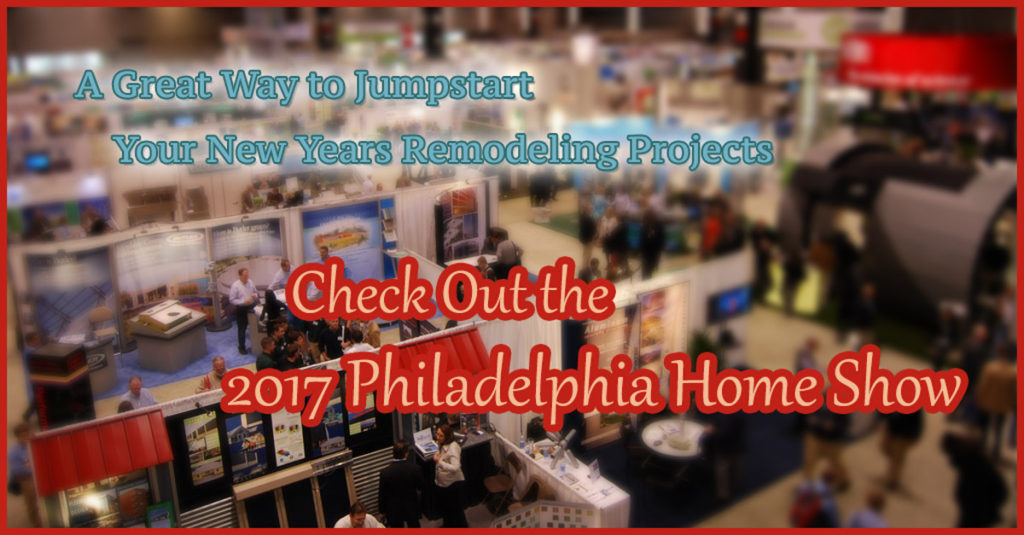 The Philly Home Show is a 3-day home improvement products and services showcase being held in two installments – from January 13th-16th and 20th-22nd, 2017 – at the Pennsylvania Convention Center in Philly. More than 300 exhibitors will have their latest innovative products, new ideas, and practical advice on remodeling and home improvement services on display, and all will be at great deals to the public.
Contractors Consider This The Region's Premier Building, Design and Landscaping Event
Whether you're considering a full-scale remodel, or just want to take home a few simple ideas to fresh up or liven up your home, the 2017 Philadelphia Home Show is a perfect place to see every option available. You can talk with construction business owners, compare prices for new, cutting-edge home products – even get advice on what to plant in your garden! The 2017 Philadelphia Home Show's website, phillyhomeshow.com, has a complete list of all the exhibitors slated to unveil their wares in January. Here's a quick breakdown of the different goods and services to be found:
Appliances, Water Systems and Household Products
Architecture, Home Design & Planning
Cleaning Products and Service
Construction & Renovation, Remodeling, Flooring, Painting, Contractors, Foundations
Financial, Insurance, Mortgage, Real Estate Agents, Home Inspections
Food & Beverage
Garage (Doors, Organization) & Automotive
Garden, Decks & Patios, Landscape & Outdoors
Gifts & Gadgets (Cash & Carry, Direct Sell Products)
Heating, Air Conditioning & Ventilation
Home Décor, Art, Interior Design & Furnishings
Home Entertainment, Electronics & Security
Exteriors, Gutters, Siding & Roofing
Kitchen & Bath
Lighting: Indoor and Outdoor
Organization, Storage & Moving
Pet Products, Pet Services, & Pest Control
Recreation, Pool & Spa, Health & Wellness, Fitness
Suppliers
Utility Companies, Electrical, Solar Power, Energy Management & Green Energy
Windows, Window Coverings, Screens & Doors
Meet Matt Muenster, Host Of The 2017 Philadelphia Home Show
Licensed contractor Matt Muenster is the host of DIY Network's Bath Crashers, and will be hosting the Philly Home Show this year. He sees every type of house project, from ripping out dated bathrooms to revamping dilapidated kitchen spaces. With clever ideas and a push to integrate earth-friendly building elements, Matt has made a name for himself in the circles of celebrity home renovators. He will be appearing at the  2017 Philadelphia Home Show on Friday, January 13th, Saturday, January 14, and Sunday, January 15. Appearance times TBD.